INTRODUCE
DHP Law Firm
Is a combination of practicing lawyers, accounting, finance and corporate governance consulting, including: DHP Law Firm, Law Office Tran Duc Hung and Associates, A2Z Investment and Consulting Joint Stock Company and its member companies, associate companies was established in 2012, operating mainly in the field of consulting, implementing legal procedures on business, investment, finance – accounting, administration. risk, real estate and dispute resolution.
With a large team of attorneys and consultants, knowledgeable in practice, with deep expertise and specialized experience in many different fields, DHP Law has been providing a wide range of services. legal and more for customers, clients are individuals and businesses at home and abroad. DHP Law clients have benefited from the highest quality of service.
DHP Law always tries with professional capacity, understanding, working experience, good relationships available and professional ethics to become a reputable and good service law practice organization, most effective customer requirements.
DHP Law Key Services
DHP Law has been providing the following key legal services:
1. Legal advice and risk management
With extensive experience in many different fields and understanding of the law, the operating system of the local government, the lawyers and experts of DHP Law will provide clients with specific solutions and The most effective is based on consulting activities not only on law but also on risk management for individuals and businesses. Our motto is to provide customers with solutions to prevent possible challenges and risks by measuring, predicting, evaluating and providing effective solutions.
Consulting areas of DHP Law:
– Enterprise
– Investment
– Real Estate
– Contract
2. Management consulting and providing management knowledge for business individuals and enterprises
Experiencing the "hurts" in business that customers experience due to mistakes in management, we will provide customers with a deep awareness of the importance of knowledge and skills about administration in business; from there, together with customers to build management and business strategies to increase sales for customers.
3. Carrying out legal procedures and permits for foreign investors in Vietnam
DHP Law has approached and carried out legal procedures for more than 20 foreign investors each year. Due to the thorough and professional understanding of needs and advice, DHP Law is not only a mere service provider, but in many cases, DHP Law also becomes a bridge to promote investors. foreign investors to invest in Vietnam. Currently, the lawyers of DHP Law have met the strict requirements of foreign investors from many different economies in the world such as Japan, Korea, China, Taiwan…
Services that DHP Law is providing to foreign investors participating in investment and business in Vietnam:
– Registration of investment projects for foreign investors;
– Establishment of a company, enterprise with 100% foreign capital or a joint-venture enterprise;
– Support foreign investors to rent/purchase business locations and support business operation tools such as: Marketing, accounting, labor supply, ….
– Carry out procedures for foreign workers working in Vietnam such as: applying for a work permit, temporary residence card, marriage registration, applying for Vietnamese nationality…
4. License service
Licensing is the beginning of every successful business. The cumbersome administrative procedures of the State are a big obstacle in the process of customers carrying out the procedures for applying for/requiring for licenses. Don't let those obstacles get in the way of your work goals.
Our DHP Law lawyers will advise on solutions and perform all licensing procedures on behalf of clients at competent State agencies. The advantage of DHP Law is that we can get quick service thanks to our team of lawyers who know the reality of local administrative procedures and have a good relationship, and receive enthusiastic support from law enforcement agencies. local government agencies.
DHP Law specializes in the following licenses:
– Business registration, Investment
– Work permit, Visa, Temporary residence card for foreigners
– Intellectual property, Trademark protection
– Import Permit – Announcement – ​​Circulation of pharmaceuticals, Goods
– Food hygiene and safety license
– Other licenses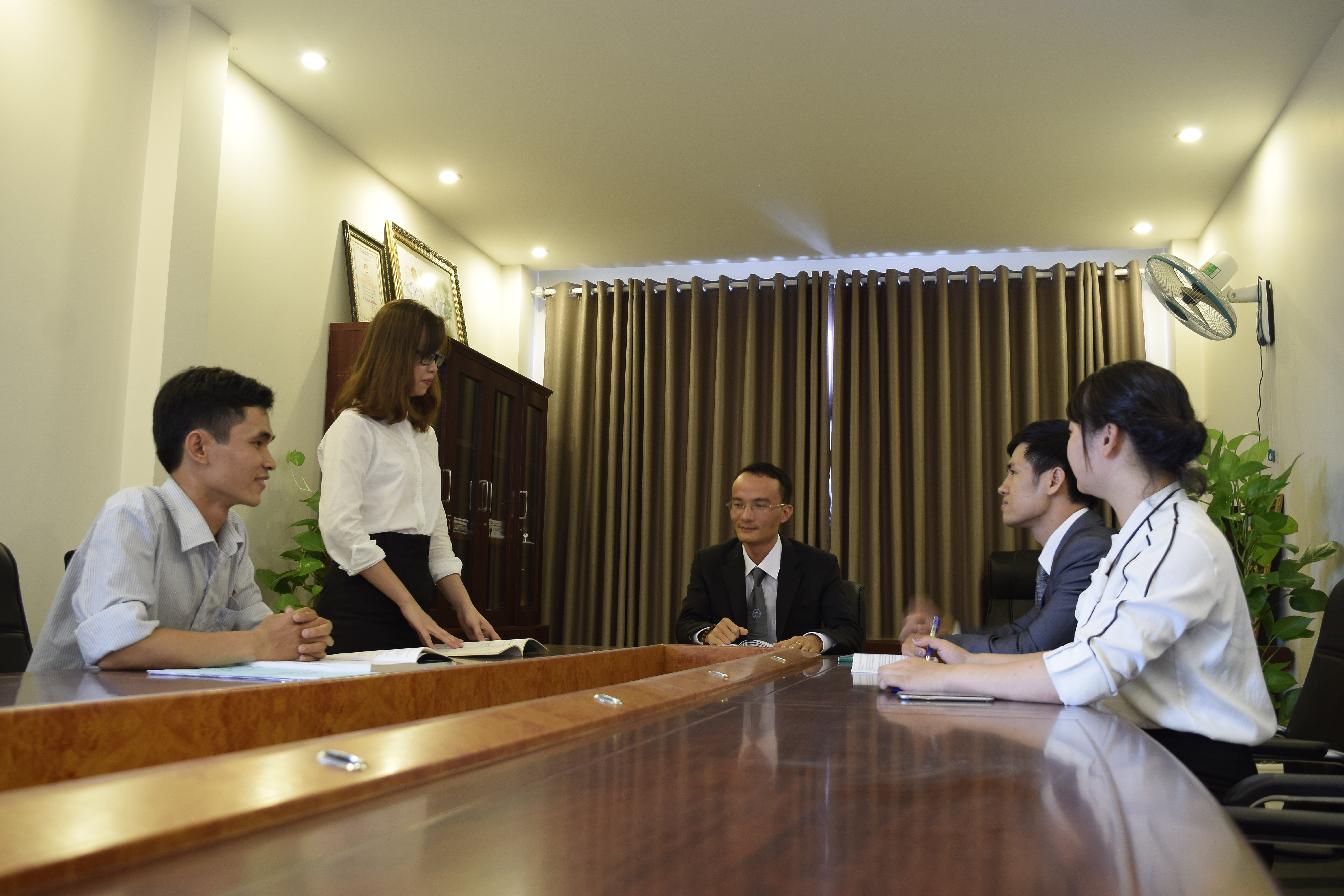 5. Accounting and tax services
Vietnamese law now strictly regulates tax issues to combat tax frauds – one of the challenges of emerging economies like Vietnam. With a team of accountants, auditors and tax consultants with extensive experience in working with tax authorities, DHP Law has been and is a reliable choice for many businesses when they need to perform the following tasks:
– Tax consulting
– Prepare accounting books; Tax return
– Tax finalization; audited financial statements
– Package accounting service
– Tax code lock
6. Litigation, protection of interests of clients in cases
Associate lawyers of DHP Law have been practicing defense and protecting the interests of litigants in many different courts in Vietnam. With a deep understanding of litigation practice, excellent litigation skills and an existing relationship with the legal authorities, it is certain that DHP Law's associate attorneys will effectively and thoroughly resolve disputes. problems that customers are facing.
Litigation areas that DHP Law is undertaking:
– Civil
– Economy
– Land
– Marriage and family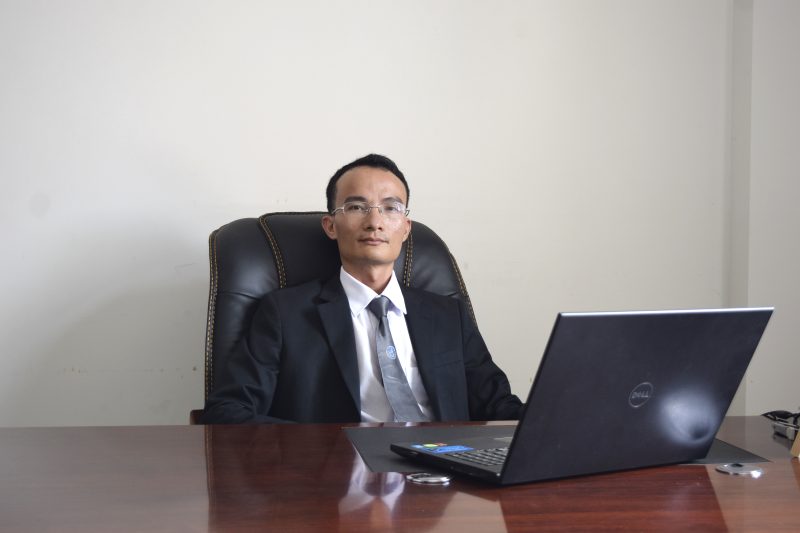 With the motto "Hard work and creativity is the only way to success", DHP Law's staff is always devoted to their customers. The picture is a professional exchange between lawyers and DHP Law staff
The staff of DHP Law
DHP Law has a large team of associates and experts, spread in many different areas and fields, with extensive experience and deep expertise in legal fields. In addition, we also have the cooperation of economic and financial experts and former leaders who have held key positions in State agencies such as: Government Inspector, Court, Institute People's Procuratorate at all levels…and a number of lawyers and associates in countries around the world.
DHP Law commits that every client who comes in contact with us will be connected to an attorney that is right for his or her needs.
DHP Law is run and connected by the chief lawyer, lawyer Tran Duc Hung. Lawyer Tran Duc Hung belongs to the City Bar Association. Ho Chi Minh City, who has been practicing law and corporate governance for more than 10 years in Vietnam, has many specialized experiences in legal consulting, internal management for businesses and investment projects.
Lawyer Tran Duc Hung has been involved in consulting for large-scale enterprises and foreign investment projects in Vietnam. In the past time, lawyer Tran Duc Hung has successfully connected his associates to create a really effective value chain for clients.
As the head and main responsibility for the operation of the complex of lawyers, consulting and services under the brand name DHP Law, Lawyer Tran Duc Hung is always at the forefront of initiatives and solutions to make DHP Law become a leading law firm in Vietnam. Prestigious and strong lawyer group in the hearts of customers.
Quality Policy of DHP Law
DHP Law commits to the following quality policy:
For customers: "Put the customer's interests as the work goal". Specifically, we create the best value and customer satisfaction based on professional excellence, dedication – honesty – closeness in ethics and professionalism in the way we work.
For associates, shareholders and employees: "Share the work to share the success". Specifically, DHP law always attaches importance to the personal capacity of all members of the company and has optimal methods to stimulate the growth of personal capacity; Thereby, we combine everyone's ability, responsibility and work to succeed together.
For society: "Always be responsible to society through each individual's successful efforts". Specifically, each person, each successful business, the country and society will develop. Efforts for the success of customers, partners, associates and employees of DHP Law is also an expression of responsibility to actively contribute to the development of society.
DHP Law Clients
With the working motto "Hard work and creativity is the only way to success", our customers are all individuals and businesses at home and abroad who are living, working and doing business. , operating in Vietnam and abroad.
Established in 2012, over the past 9 years of operation, DHP Law has been honored to consult and provide legal services for more than 200 businesses, nearly 100 investment projects and more than 200 clients. individual. It is more successful when these customers all appreciate the service quality and sincere service attitude of DHP Law.
Lawyer  Tran Duc Hung
(Executive Director of DHP Law)
For support and advice on business, investment, intellectual property, real estate, accounting… in the best way, please contact us with the following information:
DHP Law Firm
Head office: 09.OT06 Landmark 4 Building Vinhomes Central Park, 720 Dien Bien Phu Street, Ward 22, Binh Thanh District, Ho Chi Minh City.
Hotline: 0986.518.627
Zalo, Viber, Line: 0986.938.627; Email: hangluatdhp@gmail.com
Facebook: facebook.com/DHPLAW