Construction permit is a type of document issued by a state agency (under a certain model) certifying the permission of an individual or organization to carry out the construction of houses, works,…. as desired within the scope of the licensed content. It is a tool to organize the implementation of the approved urban plan, through which it is possible to determine whether people are building correctly or not according to the plan. Therefore, if individuals or organizations are planning to build houses and works but are not familiar with the procedure for applying for a construction permit, please contact a lawyer to get the best support.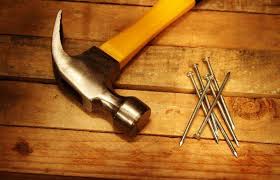 DHP Law Firm with a team of experienced lawyers in the field of consulting, performing legal services for individuals and organizations, including services on legal documents . We would like to introduce the following building permit application services:
1. Jobs performed by a lawyer:
Lawyers will advise drafting documents and represent clients to carry out the procedures for applying for a construction permit at a competent state agency (legalization of non-sovereign real estate).
2. Profile and information to be provided by the Customer:
Certified copies of papers on land use rights; papers on ownership of works or houses in case of repair or renovation;

Two sets of design drawings for construction permits;

A copy of the contract with the construction contractor;

A copy of the contractor's construction certificate;

Tax receipts;

Other relevant documents.
3. Time to complete the procedure:
30-45 working days from the date on which the customer provides the above documents.
4. Service fee: Please contact us for the best quote on construction permit service.
---
For the best support and advice on the service of applying for a construction permit, please contact us with the following information:
DHP Law Firm
Address: L4-09.OT06 Landmark 4 Building, Vinhomes Central Park 720A Dien Bien Phu, Ward 22, Binh Thanh District, Ho Chi Minh City.
Hotline: 0986.938.627  
Zalo, Viber, Line: 0986.938.627
Facebook: facebook.com/DHPLAW